Family owned and operated in the United States for more than four decades, Kittyhawk is a small business with deep roots. As part of a remarkable year—Kittyhawk has recently taken the time to acknowledge the significant contributions of their dedicated and passionate team members who have made the success of their Hot Isostatic Pressing services a reality.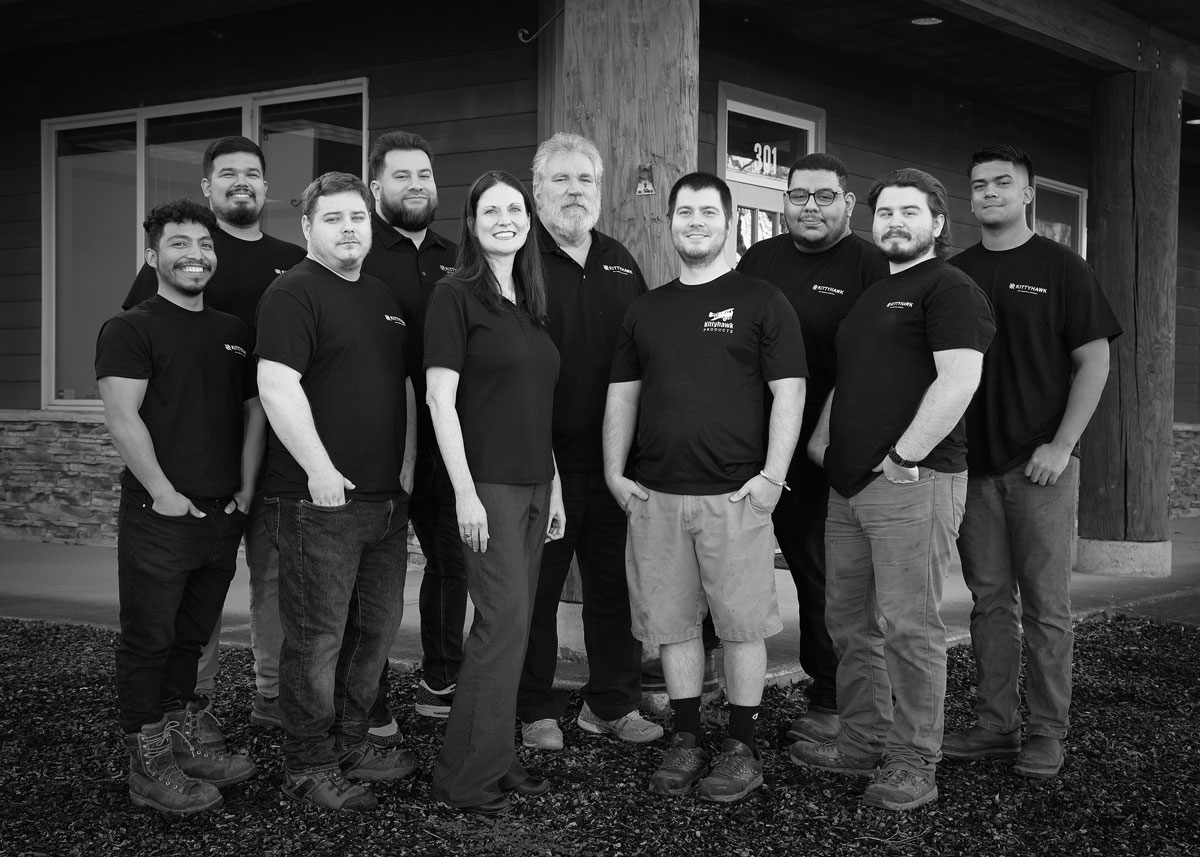 "We've been lucky to enjoy an incredible amount of growth," said Brandon Creason (President of Kittyhawk). "Largely due to the overall success and satisfaction of our customers. For all of us, that has always been the most important focus of our work."
Kittyhawk leadership knows their people set them apart and allow them to deliver superior material processing solutions. Their mission began with a single processing unit backed by a passionate team and eventually developed into a large-scale operation serving a large list of clients across multiple facilities in California and Oregon.
"So many members of my team have always embodied outstanding behavior in the way they work," added Brian Mascarenas (California Production Manager). "On behalf of Kittyhawk, I'd like to thank them for leading by example each day."
At Kittyhawk, the goal from the beginning has been to provide valuable and personalized service to their customers. As a result of that success, a growing number of industries have come to rely on Hot Isostatic Pressing by Kittyhawk to deliver premium components. 
"Our people have made a meaningful contribution to the company's success and have always stood by the company's expectations," concluded Dani Harris (VP Oregon Operations). "I'd like to acknowledge their excellent work!
Set apart from their competitors, Kittyhawk regularly maintains the fastest turnaround time in the industry and a reputation for the highest quality of work. They are proud of their team members and the efforts they contribute to continually deliver premium, fast, economical, and innovative services to a wide range of customers. 
Interested in an open position? CONTACT US ⟶
---

About Kittyhawk
Family owned and operated in the United States—Kittyhawk, Inc. was founded in 1981 to provide premium Hot Isostatic Pressing services to a growing number of critical industries. The Kittyhawk team serves organizations from the aerospace, defense, automotive, oil & gas, firearms, medical, commercial industries and more with quick and efficient turnaround of parts run to exact specifications. In addition to AS9100 and NADCAP quality standards, we adhere to the import and export compliance regulations for ITAR and EAR classifications and hold a CLASS 07 FFL. Visit www.kittyhawkinc.com to learn more.